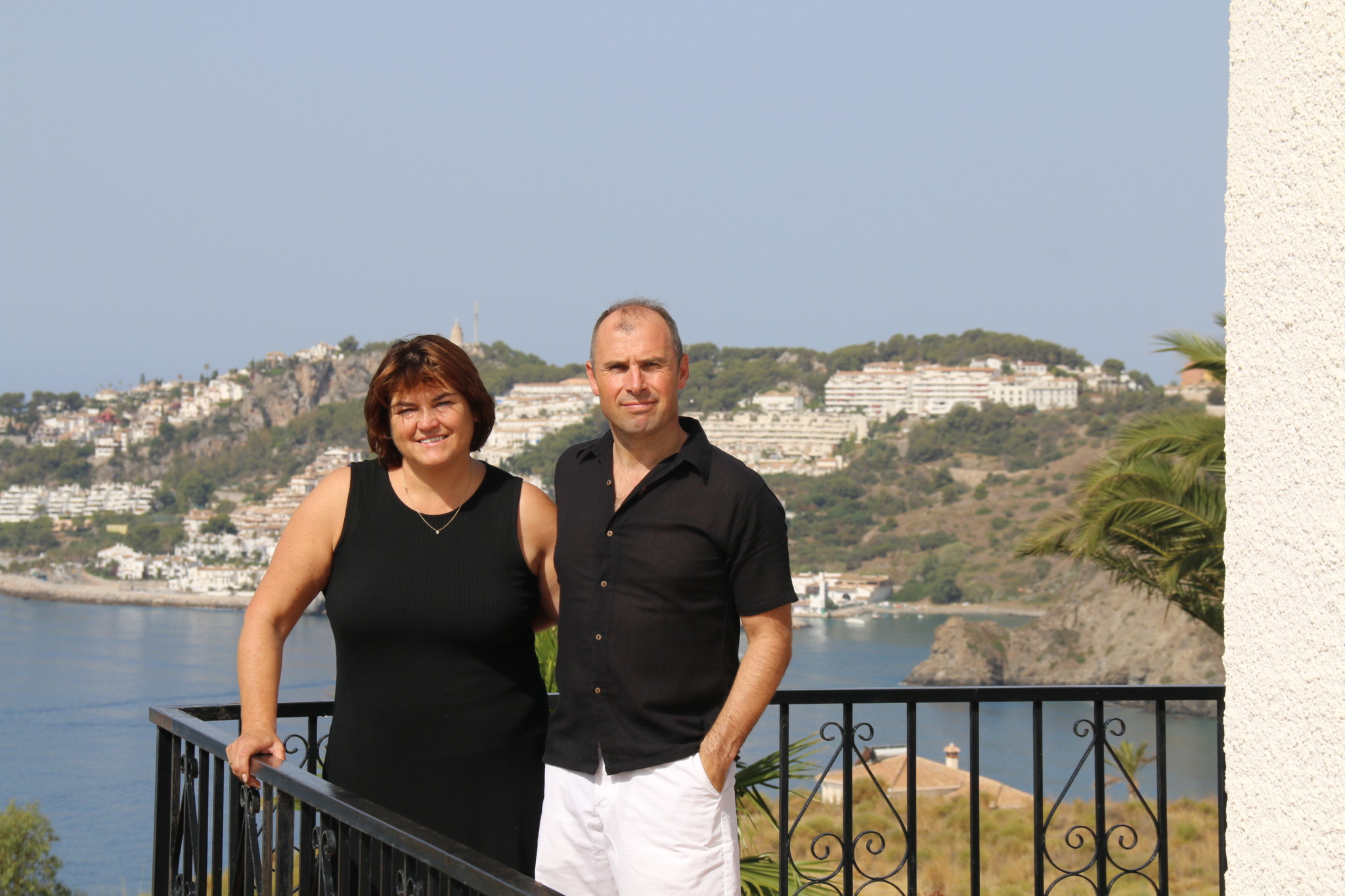 Monique was born in 1965, Frank in 1966. They met each other while studying law at KU Leuven, where they both graduated in 1989. They have been working in the same law firm since 1999.

Parents of two lovely children, Thijs & Toon, the Janssen family is really excited about the purchase and we hope to give you an amazing time you and your family will never forget.

In 2008, it was time for their first investment abroad. Located in the south of France they bought and since then renovated a lovely villa called Le Paradis Bleu. While falling in love with the Côte d'Azur, they bought a second one in 2010.

In 2016 they decided it was time for a new adventure, which resulted in the purchase of Villa Las Dalias a few months later.

If you have any questions, feel free to message us at info@villalasdalias.com or fill in the contact form here
Their oldest son, Thijs.
Reviews
The Villa is spacious, everyone can find his or her own space to relax. The views from whereever you are in or out of the house are no less than spectacular. We will never forget the long nights with our friends in het lounge set by the pool. Highly recommended! Max
What we appreciated most : the wonderful, panoramic views from everywhere in the Villa and outside, the peace and quiet, the beautifly decorated rooms, the space we had , even with 12 persons, the lovely Costa Tropical, so different from the Costa Del Sol, the hostess and her husband who helped us with a number of practical things. Congratulations to the new owners!! Peter
We had a wonderful time thank you, the villa is amazing! It is very well equipped and the new furnishings are lovely. We enjoyed using the BBQ and paella rings! Claire
Despite the fact that we loved the house in France, I think we may be coming here more often! With this unique sea view, I can relax and read all day long. They even convinced me to hop onto a scooter, which was a beautiful experience! Grandmother Yvonne